Till max 80% Water + 47% energy savings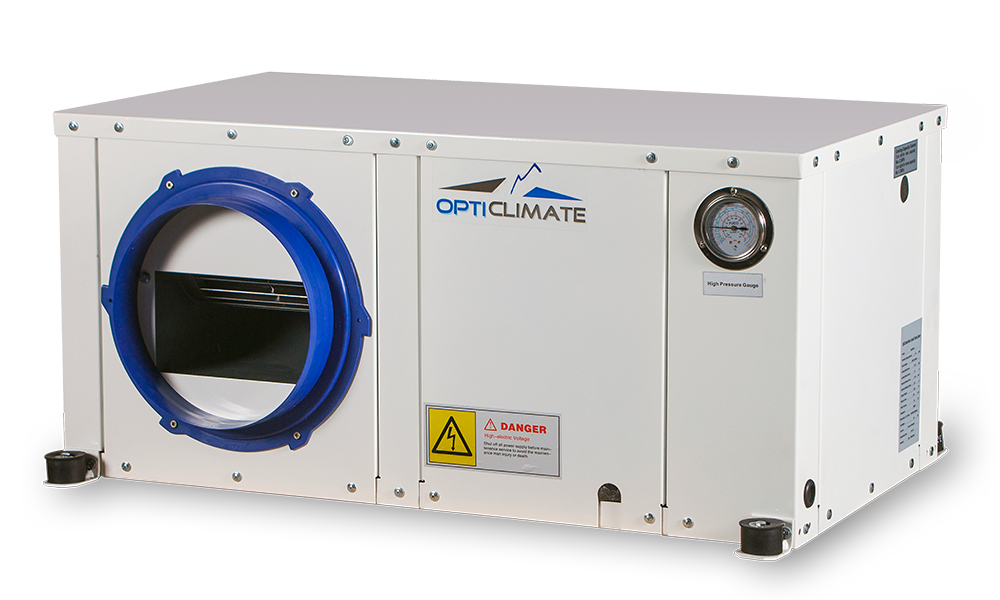 Heating airconditioners by OptiClimate
Are you interested in heating airconditioners? Are you looking for heating airconditioners? Do you need to find our more about heating airconditioners, so you can not only cool but also heat your house or office building? You have come to the right manufacturer of heating airconditioners: OptiClimate! Over the years we have developed an innovative system for an ideal indoor climate all year round. Our OptiClimate creates an optimal distribution of air in the room, creating an even temperature, whether this is a cool temperature or a higher one, to warm the room. OptiClimate has developed the only true all in solution for your indoor climate, as we offer the unique possibility to be able to cool or heat, dehumidify, filter and circulate air at the same time. We are able to optimize the interior climate to perfection as our system has been developed fully at our company. Important to point out is that the OptiClimate uses as little energy as possible. 
WHY CHOOSE AN OPTICLIMATE?
The perfect climate control all year round
Cooling, heating, dehumidifying, circulating and filtering air in 1 device
light cell; when it is light, the cooling mode is automatically activated and when it is dark, the heating/dehumidification mode.
You only enter the day and night temperature and the OptiClimate does the rest, it couldn't be simpler.
The most silent system
Relatively low power consumption
Dehumidification possible during day and nightAdjustable cooling capacity
Built-in dust and carbon filter
Ceramic heating
Built-in temperature and water leakage protection
Clear extended remote control
SMS alarm in case of malfunctions possible
Fireproof!
Pre-Heat function
Slow Cooldown function
Alarm log function
dual-room operation; cool 2 rooms with 1 OptiClimate
Fan can be placed in 2 different positions with PRO3 (non-inverter)
Invisible to work away
THE EFFICIENT HEATING AIRCONDITIONERS
Are you searching for heating airconditioners? Do you need airconditioners, not only for cooling down a certain space, but you also need heating airconditioners? You do not need to search any longer, as OptiClimate is the ideal system when you are looking for heating airconditioners! Our company has developed the most optimal system ourselves with a completely optimized and efficient climate control, with which you can adjust the temperature perfectly. The OptiClimate has developed the only true solution for heating airconditioners with which you cannot only heat, but also cool, dehumidify, filter and circulate air simultaneously. It uses as little power as possible and it is the most quiet climate control system on the market.
THE BENEFITS OF HEATING AIRCONDITIONERS
Throughout the year, and it doesn't matter if it is really cold outside or if there is a heatwave, you have the perfect climate with an even temperature. For an even temperature and a nice climate, the humidity plays an important part. It has effect on your health, so it is important to have as little moisture in the air as possible. Moisture can have a negative effect on your health, but also for instance, on your crops. You do not want rot, mold or rust in the climate you live and work in, nor do you want unpleasant odors and unhealthy circumstances leading to allergens and dust mites. The OptiClimate has a built-in dust and carbon filter. Even under the most extreme circumstances our climate control systems delivers an ideal living and working environment throughout the year. 
Heating airconditioners day and night
Heating with our heating airconditioners is done with ceramic heating elements and the heating and cooling options are adjustable. Our heating airconditioners are safe, because in case of malfunctions, you will receive an SMS alert. Important to know is that the OptiClimate is fireproof. You can add a built-in temperature and water leakage protection, this is an optional choice. You can also choose for a dual room function option, with which you can heat or cool two spaces with just one OptiClimate. The fan of the PRO3 can be placed in two different positions (not the Inverter). it is possible to place the heating airconditioners completely out of sight.
Heating airconditioners easy to use
The heating airconditioners are easy to use! The only thing required from you is to enter the day and night temperature! The heating airconditioners do the rest, it couldn't be simpler. The climate control system has a light sensor for automatic switching between the day and night program. Dehumidifying during day, night or continuously, is possible. We deliver a clear comprehensive remote control with the heating airconditioners, with which you can also choose the pre-heat function, the slow cool-down function and alarm log function.
Opticlimate 10000 PRO3 SPLIT