Till max 80% Water + 47% energy savings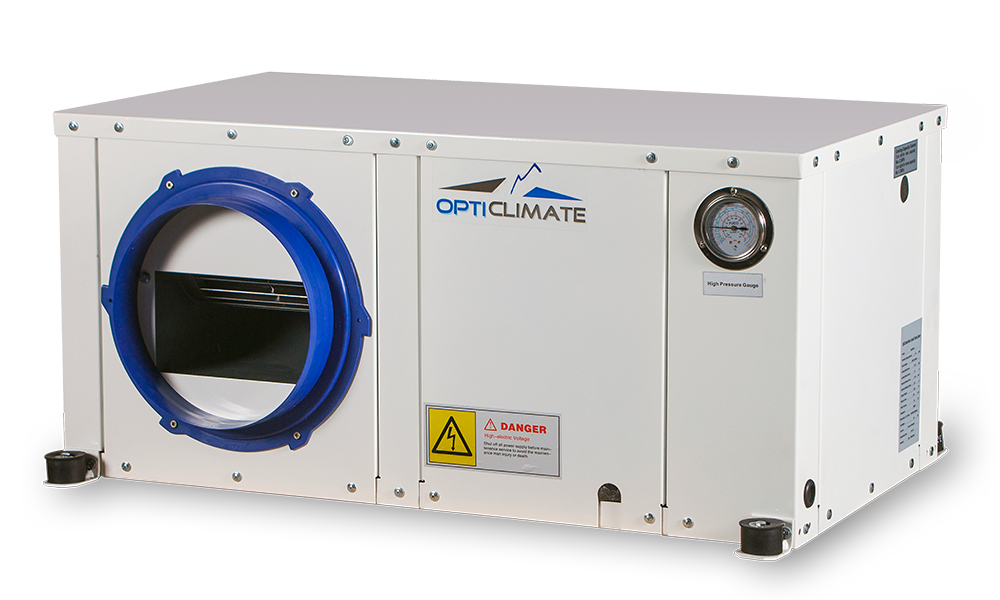 Airconditioning heating by OptiClimate
Are you interested in airconditioning heating? Do you need climate control and are therefore looking for airconditioning heating? With our OptiClimate system you are guaranteed to have the perfect airconditioning heating for your house or office. We have developed an innovative airconditioning heating to be enjoyed all year round. Our OptiClimate creates an optimal distribution of air in the room, creating an even temperature, whether you are heating or cooling. Only OptiClimate has developed the only true solution for your indoor climate control and has the unique possibility to be able to cool or heat, dehumidify, filter and circulate air at the same time.  The OptiClimate can be fully optimized, as the system is being developed at our own company. The system uses as little energy as possible.
WHY CHOOSE AN OPTICLIMATE?
The perfect climate control all year round
Cooling, heating, dehumidifying, circulating and filtering air in 1 device
light cell; when it is light, the cooling mode is automatically activated and when it is dark, the heating/dehumidification mode.
You only enter the day and night temperature and the OptiClimate does the rest, it couldn't be simpler.
The most silent system
Relatively low power consumption
Dehumidification possible during day and nightAdjustable cooling capacity
Built-in dust and carbon filter
Ceramic heating
Built-in temperature and water leakage protection
Clear extended remote control
SMS alarm in case of malfunctions possible
Fireproof!
Pre-Heat function
Slow Cooldown function
Alarm log function
dual-room operation; cool 2 rooms with 1 OptiClimate
Fan can be placed in 2 different positions with PRO3 (non-inverter)
Invisible to work away
THE EFFICIENT HEATING AIRCONDITIONERS
You will discover that the OptiClimate airconditioning heating is easy to use and, it can be used everywhere you like. The only thing that is required from you is to enter the night and day temperatures, it doesn't get much easier than that! The airconditioning heating has a light sensor, which enables the system to switch between day and night. The OptiClimate airconditioning heating is the most quiet system available on relatively low power consumption. A big part of airconditioning is dehumidification. Humidity is in the air and can have a negative effect on the quality of air and thus, on your life. Humidity can be the source of mould, rot, rust and a bad odor and can lead to dust mites and allergies.
THE BENEFITS OF A AIRCONDITIONING HEATING
When using the OptiClimate humidification during the day or night, or continuously, you can prevent all this. More importantly, it has a built-in dust and carbon filter. The system also has a built-in temperature and water leakage protection and is safe all around, because of the steel case. The unit includes a clear remote control. In the event of malfunctions, you will receive an SMS alert in order to undertake action right away. Several functions as pre-heat, slow cool down, alarm log and dual room function, with which you can cool two rooms with one OptiClimate, are available. In case you worry about where the unit should be placed: it can be placed fully out of sight. 
Multiple ways for airconditioning heating
There are multiple ways for airconditioning heating with OptiClimate. The water-cooled OptiClimate, that cools by using water as the cooling medium. It has a water inlet and outlet. The airconditioning heating uses ceramic heating elements. Another option is the water cooler, which cools the hot water that is produced by the OptiClimate. It is a closed system without evaporation, where the water cooler cools by transferring heat from a liquid to colder ambient air. The unit is placed outside. The air-cooled OptiClimate works the same way as the water-cooled OptiClimate, using air to cool and instead of water.
Opticlimate 10000 PRO3 SPLIT